Guifi Africa is a non-profit organization, constituted by registration under the Companies Act1963 [Act 179] of Ghana. Guifi Africa was granted the legal right to commence business on the 4th June 2018 by providing telecommunication solutions and internet services to unconnected communities, Institutions, both public, private and Corporate organizations in rural areas of Ghana that do not have access to internet facilities and networks, without discrimination.
To empower Communities, Organisations, and individuals through the medium of Internet and Telecommunication Technologies (ITT's) and Information
Communication Technologies (ICT's) to build strategic communities and initiatives for the purpose of making meaningful contributions to equitable human development, social justice, participatory political processes and environmental sustainability.
To be the number one Non-Governmental Organisation in Ghana and other rural areas in the sub region of Africa that provides internet solutions to Public, Community, Corporate Organisations and institutions , to enable them have easy and affordable access to a free and open internet facility, thereby impacting lives regardless of where they live.
Guifi Africa aims to develop sustainable and social responsible Internet solutions and telecommunication network services for Africa starting with Ghana, to improve access to Internet services to unconnected areas through :
Individual Usage
Institutions
Community
Corporate Organisations (Public and Private)
by building a large network in commons to improve lives technologically.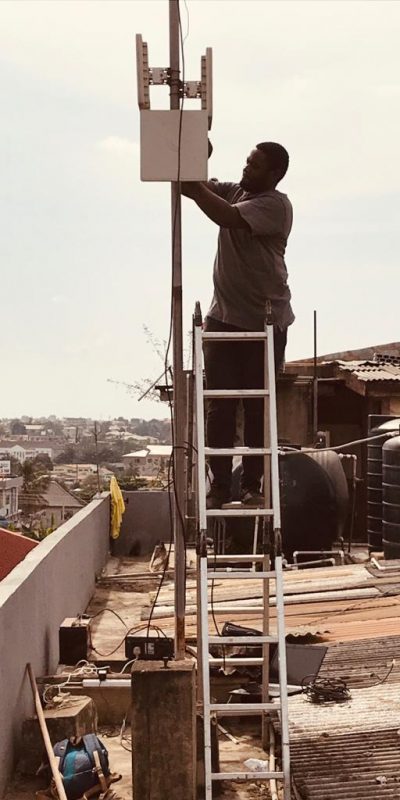 Making Internet Accessible To All
We are a team of passionate people who work to build sustainable and proximity alternatives, with innovative technological solutions that favor access to the Internet without discrimination